Indonesia, which covers almost 2 million, square meters and has a population of 220 million, Without a doubt is a country that holds an array of tourist attraction, which for those who come can enjoy, and fulfill their curiosity. Indonesia offers everything from the wonders of nature, cultural interests, to holy quests of adrenaline-pumping activities all to satisfy the needs and wants of our visitors.
Wonders of Nature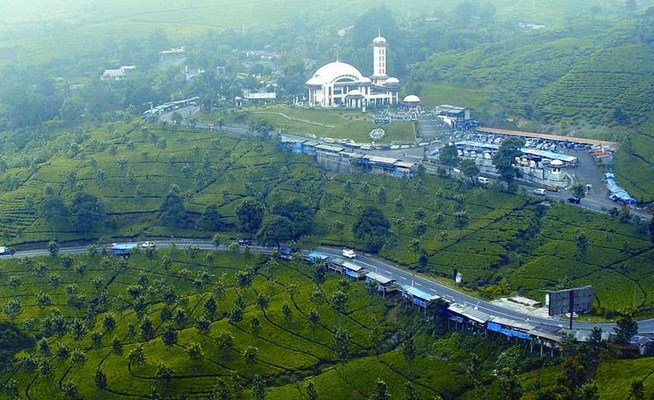 Whether you wish to catch tan on a white sandy beach, have a gentle breeze blowing through your hair over calming lakes, scaling a beautiful mountain side, or even watching a gorgeous sunset over a breathtaking landscape, Indonesia is the place to visit.
Beside the beautiful landscape, Indonesia also has a diverse flora and fauna.
Aside of species of fauna familiar to both Asia and Australia, there are species indigenous to Indonesia. The orangutan apes of Sumatra and Kalimantan, the giant komodo lizards roaming free on the island of Komodo, the one-horned rhinoceros of Java, the wild banteng (oxen), tigers and many other species which are now protected in wildlife reserves.
The flora of Indonesia ranges from the tiny orchid to the giant "Rafflesia" plant which is the largest flower in the world as it can bloom to almost a meter in diameter. These and many other species of plant life can be seen at the Bogor Botanical Gardens.
National Parks
Indonesia still has large expanses of untamed forest and jungle, which, aside from their ecological importance, are splendors to witness. Therefore, protection of forestland has become an increasingly important issue during the last fifteen years or so. Between 1980 and 1986 alone the number of wild areas officially designated National Parks rose from five to sixteen, bringing the total National Park area close to five million hectares in extent.
Gunung Halimun National Park for instance, is a mountain and forest environmental tourism, with a travel distance of 50 km from Bogor, West Java. Go Ujung Kulon Sanctuary, also in West Java, where the unique one-horned rhinos roam free. Or a national park in Kalimantan where you will be able to see the Orang Utan. There are also many national parks and wild reserves on all main islands of Indonesia.
To find out more on Indonesia national Parks and its attractions visit this homepage: Indonesian National Parks
Marine Parks
Indonesian total coastlines sweep over 3,1 million sq. km of sea and Indonesia holds one of the most beautiful underwater attractions in the world. These seas hold some 15% of the world's coral reefs. Here, deep below the water surface, another world awaits: Strange coloured corals, numerous marine creatures, myriad exotic fish, shell, sharks, whales, dolphins, and things unimaginable until seen by ones own eyes.
Bunaken, in North Sulawesi has superb clarity of water and a wide choice of dive locations with step and pristine walls smothered with hard and soft coral. Take Bone Rate, in South Sulawesi is the third largest atoll in the world. Southeast of Ambon (Maluku province), also rises a tiny cluster of emerald islands, the Banda Islands, famous for their pristine waters and immaculate reefs.

Check out these links to find out more about great diving sites in Indonesia: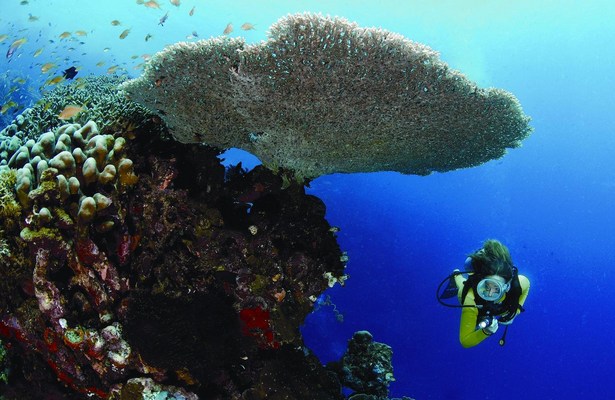 Beautiful Beaches and Peaceful Lakes
As an archipelago, Indonesia has lots of these beauties, although many has been used to make a profit, many of are safe from the clutches of capitalism, such as the ones in Surade region of West Java.
However the more popular beach island such as Bali, Nias, and Lombok are but a few examples of how white sand, sounds of breaking waves, and cool breeze can do wonders to your heart. If you're more into calming, still waters, then a lake resort is the answer. Like Toba Lake in North Sumatera or Bedugul Lake in Bali.
Adrenaline-pumping Activities
Many people come to Indonesia for pursuits of adrenaline-pumping activities, from the increasingly popular rafting to arguably illegal BASE-jumping.

Rafting
Hamutung River on Kalimantan offers a fairly easy downstream floating with an impressive jungle canopy above. The canyon on Sadan River in Torajaland, Sulawesi, is becoming popular. There are also a number of other rivers in Central Sulawesi, which attract western tour groups.
White water enthusiast could try a number of unrafted rivers on Irian Jaya/Papua, but tackling these will require expedition-style preparations; Roads are none existent, crocodiles will probably find western food delightful and there may be unexpected surprises like waterfalls.
Surfing
Indonesia has some of the very best waves in the world, and their locations are spectacular and exotic. These include Sumatra, Java, Bali, Lombok, Sumbawa, Flores, and Sumba. The best time to surf is from April to September.
The easiest to reach for is Ulu Watu breaks in Bali, where the waves are superb, but the waters can be too crowded.
For those preferring more remote locations can try heading for Lagundry Bay on Nias Island, the Garajagan or Ombak Tujuh in East Java and the Cempi Bay in Sumbawa. Although accomodation is simple, the food is good, the local people are friendly and the waves are guaranteed to be uncrowded.
Cultural Tourism
Cultural patterns, traditions and life styles that are unusual different from those of the tourist and, in some cases, unique to one place can be of much interest to many tourist. These cultural patterns include customs, dresses, ceremonies, life styles and religious belief and often associated with rural and village life but may be prevalent in some urban places. In Indonesia it is possible to visit and experience on a first hand basis how the local people live their daily lives.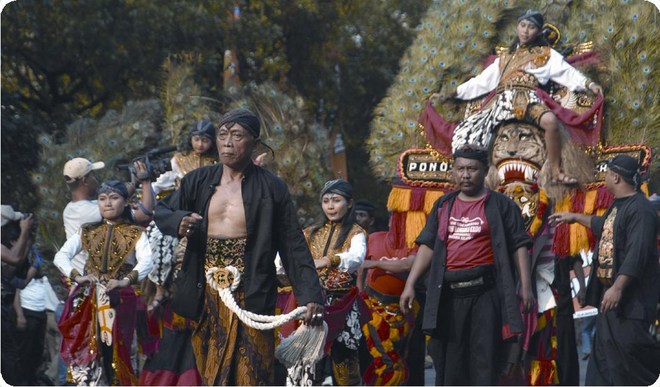 Some of these community villages include: Blonko Marine Sanctuary, a coastal village that focus on marine tourism, located near Manado, North Sulawesi. Jati Luwih, which is an isolated mountain village that can be reached by land, located 50 km from Denpasar, Bali. Kampung Naga, a traditional village is located 30 km from Bandung, West Java. Nias offers a cultural and marine sports village located about 125 km south west of North Sumatra. You can reach it by taking a flight from Medan and then continue on a ferry.
Nusa Lembongan that focuses on village life and marine tourism is located in a small island in Bali offshore. Panglipuran, which offers a glimpse of Hindu traditional village life, is located 65 km from Denpasar Airport, Bali. Tenganan, considered as a highly stratified traditional village, is located 85 km from Denpasar airport, Bali.
In addition the tourist attraction mentioned above, experiencing Indonesia's culture can be enjoyed through its historical sites, national museums and national monuments. Some examples of these are the temple of Borobudur and Prambanan, Indonesia's national museum "Museum Gajah" and the national monument in the capital Jakarta "MONAS".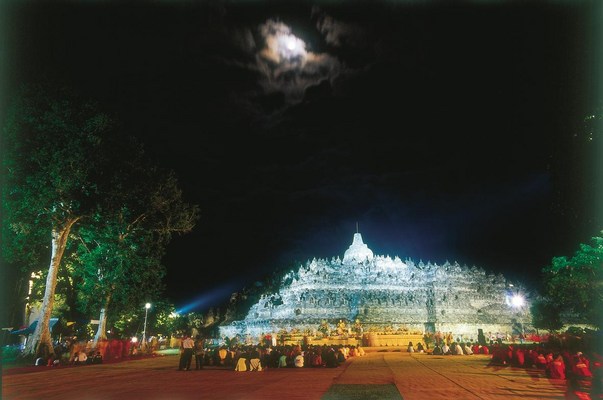 For further information on national museums and the Borobudur please visit: